Hello, as I have advanced quite far in TrainStation game I am now more interested in helping others than the gameplay itself. My current proges is level 374+, everything completed with exception of Giovanni contracts and Train Innovations achievement. I would be happy to give you advice or information you need - don't hesitate to ask.
Extensions hub redesign ► Huge content updates - seem to be finished (more or less). There is 1 to-do remaining = introductions texts in some chapters (where are only partial or completely missing). Furthermore, I cooperate with Pella on major layout improvements based on his new Extensions tables layout. This new layout is already available at live's page Technology section. Discussion about new layout is in Forum Thread.
Giovanni ► Several content updates in past, adding new contracts' data as they become available.
I encountered technical difficulties with setting proper column widths on Contractors hub page. Even if % column widths are configured properly in header definition, larger images tend to ignore it and display in its original proportions. I had to keep absolute (px) proportions. Any help how to deal with this issue welcomed!
TrainStation Groups on Facebook
[
edit
|
edit source
]
TrainStation Information Sources
[
edit
|
edit source
]
TrainStation Official Channels
[
edit
|
edit source
]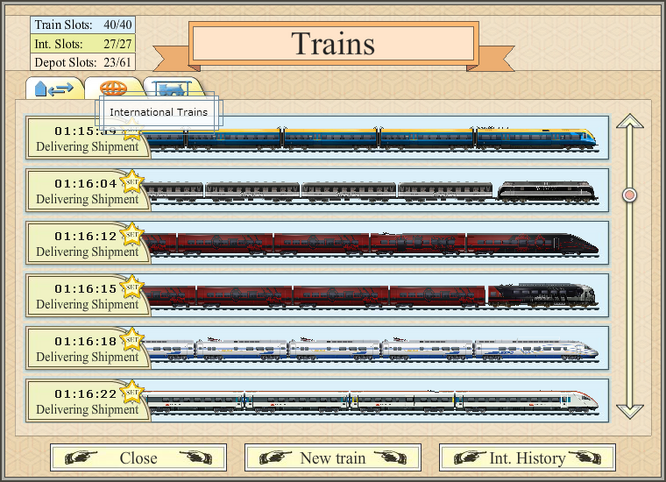 Community content is available under
CC-BY-SA
unless otherwise noted.