Special Train Ride
is a mini-game within TrainStation which awards the player extra
Resources
. The player controls the brakes on a train trying to stop it at four stations, (or for
five stations) along its route. The closer to the station, the better the rewards.
Things to know
Edit
Minimum Player Level 50
You can play the Special Train Ride up to 3 times a day
It is optional and does not need to be used to enjoy the full game

You can cancel the icon by clicking the X, but it will return eventually

There is a random time limit between Special Train Rides
The generated trains are randomly chosen
Steam trains moves slowest, Hyperloops the fastest
All trains get 4 stops, except Hyperloops, which get five.
The original Train Ride mini-game is still in the Trains Manager
How to Play
Edit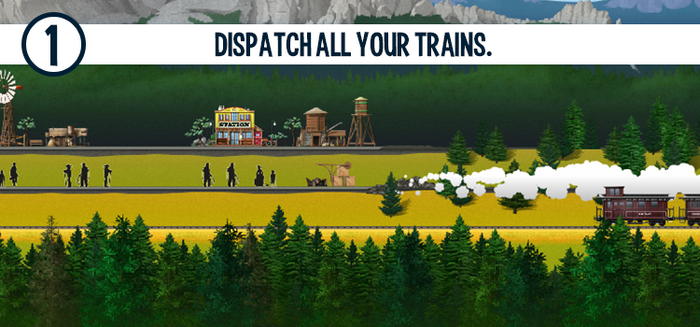 Dispatch all your trains and wait for the Special Train Ride icon to pop up above your station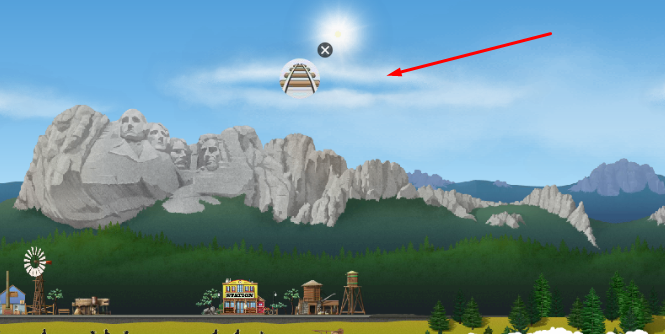 Special Train Ride icon - click it and start playing
Click to Brake!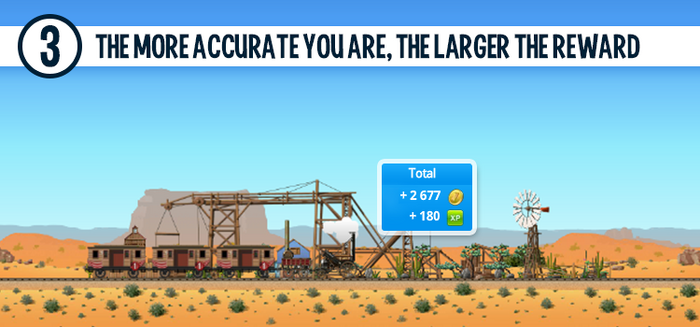 Make the most of your Special Train Ride rewards!
Difficulty
Edit
Each Special Train Ride uses random locomotives/wagons, but the difficulty is based on loco and wagon type:
For the table below, the following applies:
TARGET SPEED (The speed at which the green target area moves)

1 = Slowest and 7 = Fastest

TARGET SIZE (The width of the green target area)

1 = Largest and 6 = Smallest

HANDLE SPEED (The speed at which the brake handle moves)

1 = Slowest and 4 = Fastest

OVERALL DIFFICULTY (Total of all values above)

Ranges from 5 (EASY) to 16 (HARD)
Loco
Type
Wagon
Type
Theme
Station
#
Target
Speed
Target
Size
Handle
Speed
Overall
Difficulty
Meadow
1
1
2
2
5
2
3
4
3
10
3
4
4
3
11
4
6
6
4
16
Western
1
3
1
2
6
2
3
3
3
9
3
5
4
3
12
4
7
5
4
16
Nordic Summer
1
1
2
2
5
2
4
4
3
11
3
6
6
4
16
4
5
6
4
15
Winter Lake
1
2
2
1
5
2
3
3
3
9
3
5
4
3
12
4
5
6
4
15
Nippon
1
3
2
2
7
2
5
4
3
12
3
6
6
4
16
4
6
5
4
15
San Francisco
1
2
2
1
5
2
3
4
3
10
3
6
5
4
15
4
7
5
4
16
1
2
2
1
5
2
2
4
3
9
3
6
6
4
16
4
7
5
4
16
Terraformed Mars
1
3
4
3
10
2
6
5
4
15
3
5
6
4
15
4
6
6
4
16
5
7
5
4
16