Snowy Metropolis

Statistics
Type:
Theme
Gem Purchase
Cost
Normal
Discount
120
96
Buy XP
11,000
Level
52
Notes
Data corrected with the 28 Nov 2013 Game Update.
Data corrected with the 1 Dec 2014 Game Update.
The Snowy Metropolis theme is a seasonal background available for purchase in TrainStation. After purchase, it can be found in Storage. It features a modified version of the Metropolis with snow covered ground. The above screenshot shows the Christmas Night enhancement with the North Star and 'shooting stars' raining down.
Contractors that have this theme as the background for their stations:
The infobox displays the most recent cost data for this item.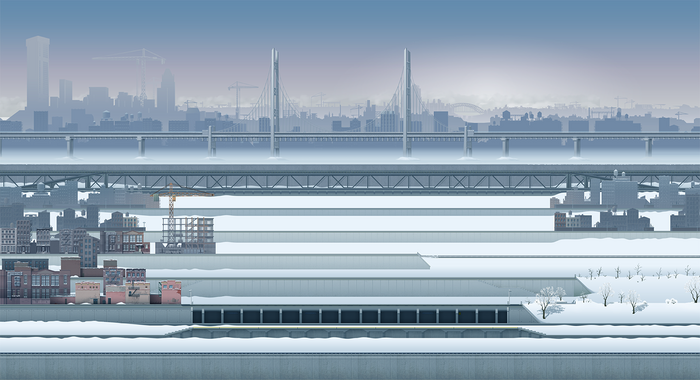 Historical Info
Edit
Cost in: 2013
Cost
Discount
Buy XP
Level
200
160
1,400
12
Cost in: 2014
Cost
Discount
Buy XP
Level
200
160
14,000
12
90,000
175,000
170,000
72,000
140,000
136,000
14,000
12
Community content is available under
CC-BY-SA
unless otherwise noted.