Snowy Metropolis

Statistics
Type:
Theme
Gem Purchase
Cost
Normal
Discount
120
96
Buy XP
11,000
Level
52
The Snowy Metropolis theme is a seasonal background available for purchase in TrainStation. After purchase, it can be found in Storage. It features a modified version of the Metropolis with snow covered ground. The above screenshot shows the Christmas Night enhancement with the North Star and 'shooting stars' raining down.
Available:
Contractors that have this theme as the background for their stations:
The infobox displays the most recent cost data for this item.
2014 data:
Gem purchase: 200

Regular purchase: 90,000
; 175,000
; 170,000
Buy XP: 14,000

Level: 12
2013 data:
Available for gems purchase only.
Buy XP: 1,400

Level: 12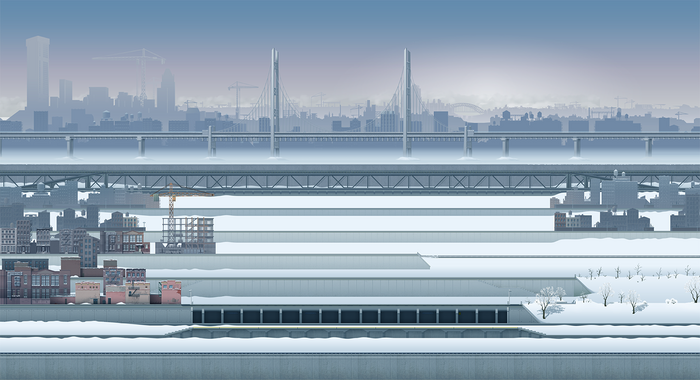 Community content is available under
CC-BY-SA
unless otherwise noted.